Broken Blood
by Heather Hildenbrand
Series: Dirty Blood (#5)
Source: Provided by Author
Available as of March 10, 2015
Amazon
I thought watching my Werewolf boyfriend get arrested for murder was the worst experience of my life. But then I was knocked out and dragged off to a cell of my own by the very people who were supposed to protect me from danger.

I thought being held prisoner in solitary confinement for weeks on end was the worst experience of my life. But then a visitor came, and I realized I'd been wrong all along. There are worse things than torture and death. Much worse.

He wants my blood. More than that, he wants to get into my head. To use my bond to control his army, to wipe the world clean of anything with dirty blood. I can't let that happen, but if I don't he'll kill every single person I've ever cared about—beginning with my Werewolf pack.

The prophecy said I would have to make an impossible choice, but I must be doing this wrong—so far every choice I've made has only led to more pain and danger and death. Hunters are pitted against Werewolves and I'm alone in my war against Gordon Steppe. I can't fight him off anymore; all I can do is try to keep him out of the important places. And I'm failing at even that.

I thought the demons were out there, clearly marked and clinging to the shadows. But they're not. The monsters are within the ranks of those sworn to protect. The enemy is among us.

This review may contain spoilers if you haven't read...
As everyone who visits here should know, I LOVE Heather Hildenbrand and her books. I've loved everything I've read of hers and I will continue to read everything she publishes.
Broken Blood
is by far the best of the Dirty Blood series.
It's the final chapters of Tara's wild ride with Steepe. She wakes to find herself in a cell, forced to do what he wants if she wants her friends and her pack to survive.
Unlike the rest of the Dirty Blood books, Tara is still her strong, independent self, but she is in the dark about a lot of things that are going on. Granted some of those things are to protect her and her friends, but she doesn't have the same amount of control we are used to... at least not until the end.
I loved that Tara is given choices that will either put her in a terrible position or harm her friends. We get to see her true colors and while I agreed with most of her choices, I probably would have given in sooner for a few. I also loved that I was shocked by what happened in the last handful of chapters. Heather threw a few curveballs that I wasn't expecting, but the ending of this series had its way of coming to where I thought all end.
Overall, I loved this series and highly recommend it to EVERYONE!! Heather's books are a fantastic way to pass the time and are always at the top of my list when friends ask me what they should read. If you haven't started this paranormal adventure, do it now! If you have finish the series!!!!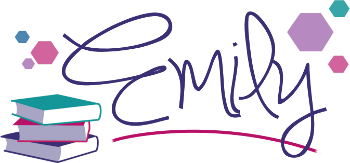 FTC disclosure: I received a copy of this book in exchange for a fair and honest review. I was not monetarily compensated for my opinion.